Satisfied customers talk about their solutions
We are happy to talk about what we can do and how we can help you and your company. We find it even nicer when our customers tell us what we have done for them. Read more about our solutions for Höganäs, The Absolut Company, SWEP and VPG.

We ship a large number of containers daily from Sweden to countries outside Europe and use tls to handle export declarations. Information from our business system is automatically sent to the Customs Administration via tls, and as soon as they give the clear sign we and the port get feedback and the products can be sent away.
We did thorough research before we started working with tls and are very satisfied with our choice. In the past, we bought help to handle the export declarations, and the fact that we can now handle it ourselves has meant a huge cost efficiency for us. The software is very user friendly; it only takes a few minutes to learn how to do it. Support is competent and always available when we need it.
Höganäs is technically a leader in the global iron and steel powder market. Together with our customers, we develop the car components of the future, soldering products, sustainable energy production systems and additive manufacturing. Höganäs, founded in 1797, had sales of SEK 10 billion in 2018. The owners are Lindéngruppen and Wallenberg-owned FAM.

We use tls transport modules to handle documentation and bookings for both domestic and international shipments in all types of cargo modes, both air and sea freight as well as truck transport and parcel deliveries. It is a strength that the system is able to communicate with all the major transport companies.
We have worked with tls since 2006 and use the system in our daily operations at our factories in Sweden, Slovakia, Malaysia, China and the USA as well as at our large distribution warehouses around the world. The freight calculation functions, freight cost control, EDI (transport bookings, shipping status and e-freight invoices) are important in our business and Track & Trace means great relief for our Customer & Service department. Thanks to this feature, our customers can follow their deliveries themselves by logging into our website with only customer and invoice numbers, without having to enter any tracking number.
We have just switched business systems, and then it has been safe to say that it has been so easy to get it to work with tls and that their support has been so much help.
SWEP has the world's most efficient program of compact brazed heat exchangers as well as related products and services in heat transfer. The company is represented in more than 50 countries and has highly efficient production facilities in Sweden, USA, Malaysia, Slovakia and China.
Heléne Wessberg, Transport Manager, SWEP International AB

We have a fully automated unloading system, which means that the first to touch the bottle when it leaves the factory is the customer. When the truck drives the pallets into the cargo container, the tls system takes care of the rest. All files are automatically sent to the Customs and Freight Forwarders, and for countries like the Dominican Republic, which do not receive electronic documents, they are printed and sent with FedEx.
The system can be customized for our various customers and is very flexible. Our slogan is: the customer at the center, and it is important that they receive all the documentation. In that work, tls plays a big role. We have used their solution since 2011 and we really have not regretted it. We are so pleased that we have even recruited other customers – and we are happy to recruit more.
The Absolut Company produces one of the leading vodka brands in the world – Absolut Vodka. The company has just over 680 employees at the head office in Stockholm and the production facility in Åhus. Absolut Vodka is exported to more than 150 different markets worldwide and it is the fourth best-selling vodka brand in the world. Since 2008, the brand has been part of the Pernod Ricard Group.
Mats Eriksson – Director of Customer Service, The Absolut Company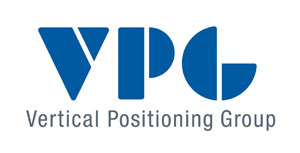 When I started on VPG, another transport system was used, which basically printed out the transport labels. Since I have worked with tls since 2006, it was therefore an obvious choice to switch to them. We signed the agreement in January 2018 and went live in May the same year and tls was then fully integrated with the business system.
In the past, our sales & support department had to spend lots of time calling around, asking for freight prices and answering questions about deliveries. Now we have a total solution where everything from the quotation stage to the goods is delivered via Track & Trace and follow-up is included and it works absolutely fantastic. Once the sales people understood what this meant for their work, they could hardly believe it was true.
We also have replaced our business system and then had to redirect to tls, which worked very well. We have very low downtime and if you get any problem solved it quickly. They are very reliable and helpful. In addition, you can come up with your own suggestions for solutions that they are responsive to and should they say no, then you know that it really is not possible.
VPG – Vertical Positioning Group – is a company with a long history. Already in 1935 the company Marco was founded, which is today Europe's leading manufacturer of hydraulic lift tables. Since 2016, VPG is owned by American Southworth International Group Incorporated (SIGI). VPG manufactures everything from small lift trucks to 13 m long lift tables. There are 5.5 thousand shipments per year, half of which consist of spare parts.
Gunilla Karlsson – Logistics Manager